The 3rd International Symposium on New Energy and Electrical Technology(ISNEET 2022)is hosted by China Industrial Energy Conservation and Cleaner Production Association, organized by Anhui University and Shenzhen Institute of Advanced Technology Chinese Academy of Sciences, will be held in Henan Anyang, China on August 25-28, 2022. The conference welcomes researchers, engineers, scientists and industry professionals to an open forum where advances in the field of New Energy and Electrical Technology can be shared and examined. The conference is an ideal platform for keeping up with advances and changes to a consistently morphing field. Leading researchers and industry experts from around the globe will be presenting the latest studies through papers and oral presentations.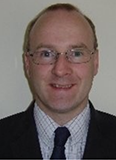 Prof. Sean McLoone
Director, Centre for Intelligent and Autonomous Manufacturing Systems at Queen's University Belfast
* Keynote speakers continue to be updated.
A. Submit to the Conference | EI会议论文

All accepted full papers will be published in Springer-Lecture Notes in Electrical Engineering (ISSN: 1876-1100) and will be submitted to EI Compendex,Scopus for indexing.
◆ EI Template Download:Template.rar, No less than 5 pages.
◆ Only accept full English submissions, if you need Chinese manuscript translation service,please contact us wechat Lily (18818846285) for help.
◆ Online submission:【EI Submission System.】

B. Submit to the SCI journal | SCI期刊

Sustainable Energy Technologies and Assessments
ISSN:2213-1388,IF: 5.353
Indexing:SCIE
Quartile:JCR Q2,CAS Q3
Aims & Scope : Smart Grid and Sustainable Energy
Submission to first decision: 3-4 Months
Submission Deadline:2022-08-30
Note [D+511] at submission. Priority will be given to review the paper

◆ All submissions must not be less than 10 pages in length.
◆ After passing the examination, specific paper templates will be given.
◆ Online submission: 【SCI Submission System.】



Note: All submitted articles should report original, previously unpublished research results, experimental or theoretical. Articles submitted to the conference should meet these criteria and must not be under consideration for publication elsewhere. We firmly believe that ethical conduct is the most essential virtual of any academic. Hence any act of plagiarism is a totally unacceptable academic misconduct and cannot be tolerated.
Full Paper Submission Deadline: July 31, 2022
Notification of Acceptance Date: Within one week of submission
Registration Deadline: August 10, 2022
Final Paper Submission Deadline: August 15, 2022

Conference Date: August 25-28, 2022
Conference Venue(Henan-Anyang)
Anyang is one of 3,000 years of history and cultural cities, is the major birthplaces of Chinese civilization, is one of China's seven ancient capitals, and more, "the first ancient capital of China," said. Anyang heritage, the city's heritage preservation of existing state-level units two, 36 provincial heritage conservation units, county-level cultural relics in the more than 200 units. Here are the flood control Ximen Bao Ye City, with the first one Xiaoyong Shanzhan good tomb of the female and two women Mausoleum (legends of the Ku Zhuanxu and Dili's tomb), there are key national heritage conservation units, the ancient capital of China's earliest -- Yin Ruins.